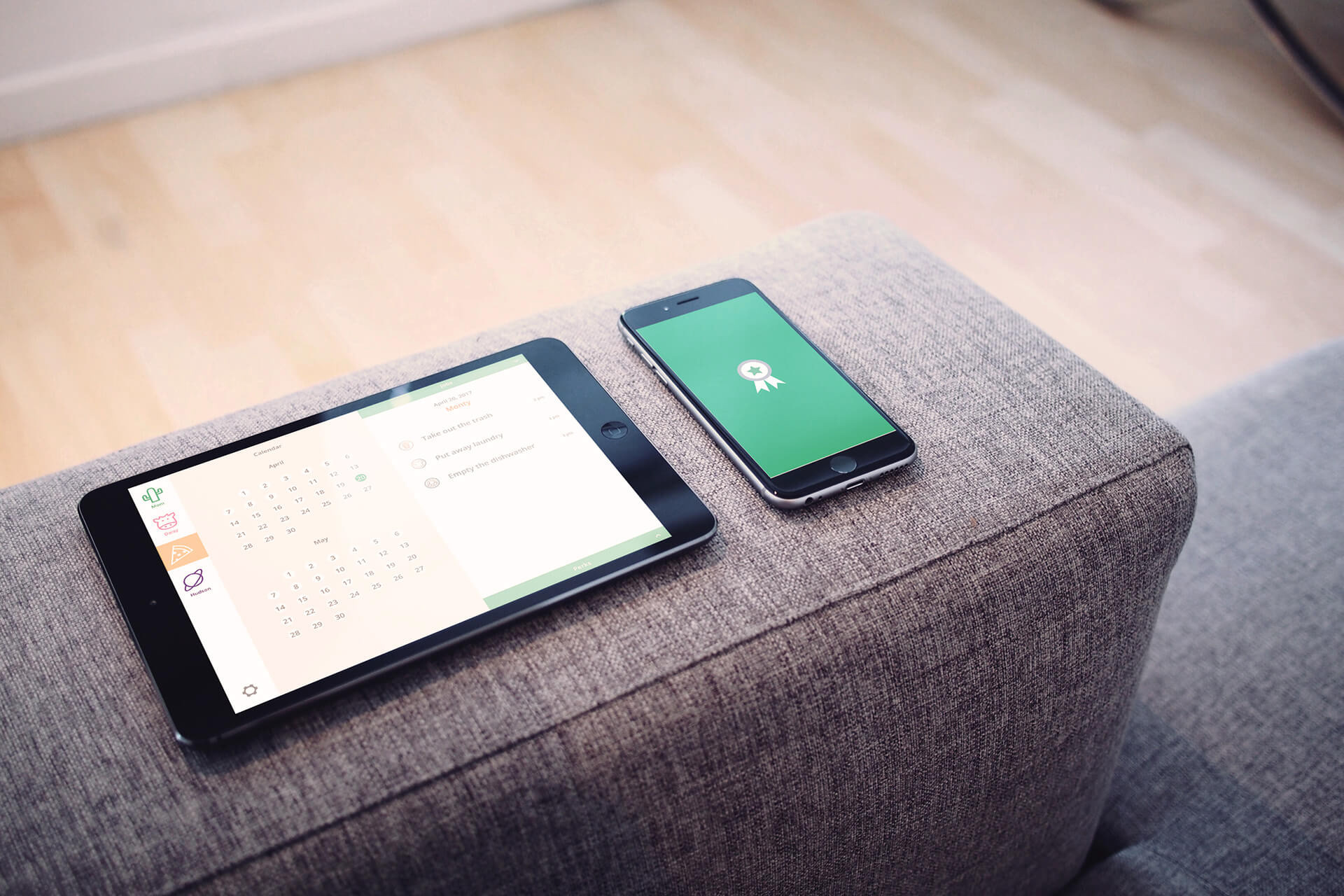 I worked through this project with three other designers while I was at BYU. I was in charge of the reward system and screens. Each of us came up with our own set of wireframes, and we conducted user research and usability testing independent from each other.
Project Timeline: 1 month
Project Workers: Eric Moore (Designer), Katy Bready (Designer), India Sleem (Designer), Zoe Wagstaff (Designer)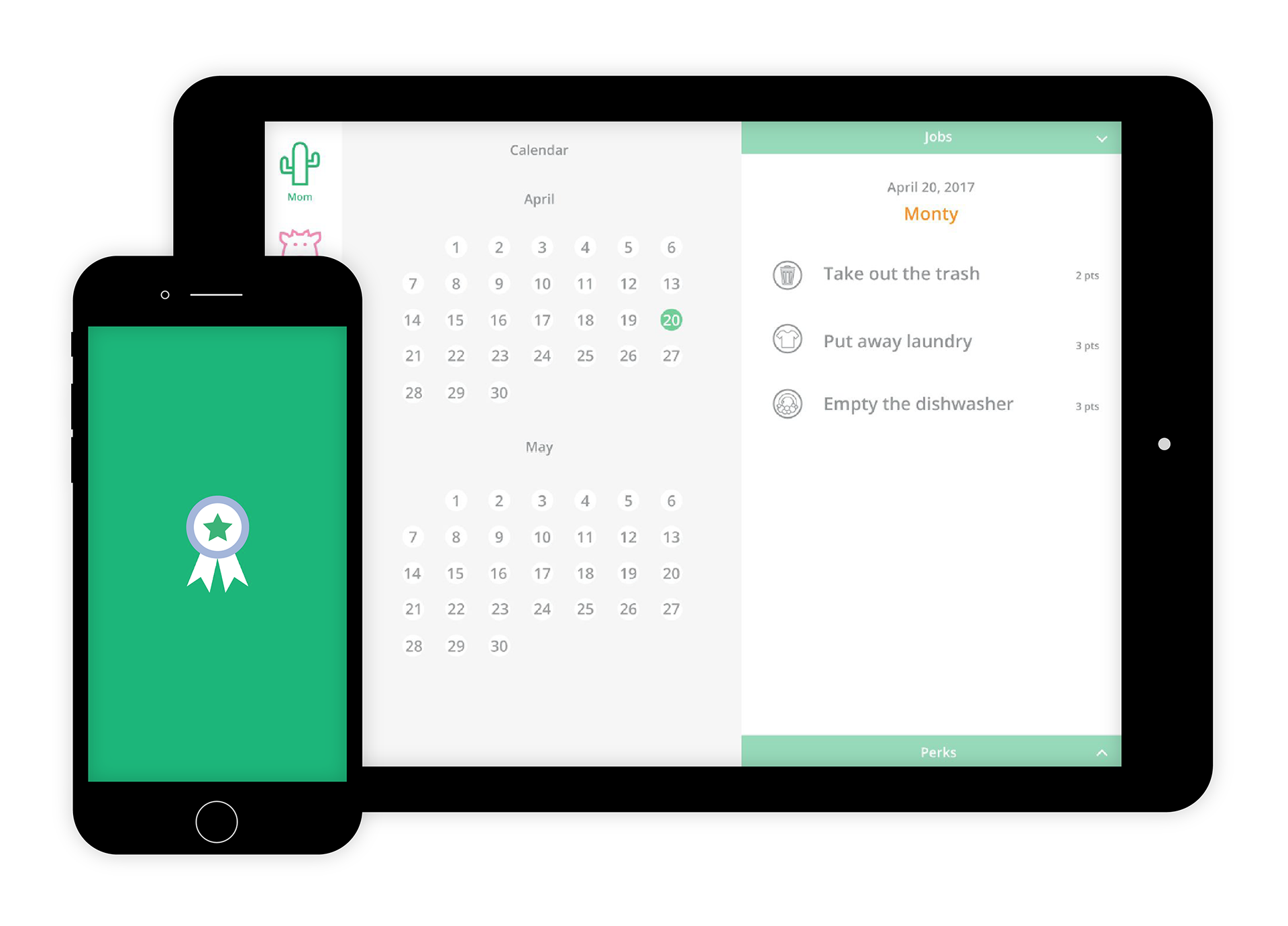 Parents everywhere struggle to get their children off of electronics to get their chores done. Many are overwhelmed looking for a way to motivate their children to get work done.
Question: How might we design an application that will help kids and parents to get their chores done and be happy doing it?
Competitive Analysis
User Personas
Journey Mapping
User Interviews
We were able to determine that most children are motivated by rewards, so this we came up with the "perks system" following interviews.
The idea seemed simple, but effective to many of the people we talked to. There were several people asking if the product existed yet so they could download it and use it within their own families.
The idea behind this app started as a way to help roommates in college establish a system of chore-doing and evolved into something more family based. 
Choose profile - customize account - avatar - passwords - switch user - parent screen with password.
Overview of chores - add chore (with photo options + number of points) - rotating chore assignments - scheduled chores
My chores - photo completion (optional) - check chore
Rewards - add reward - list of needs - point system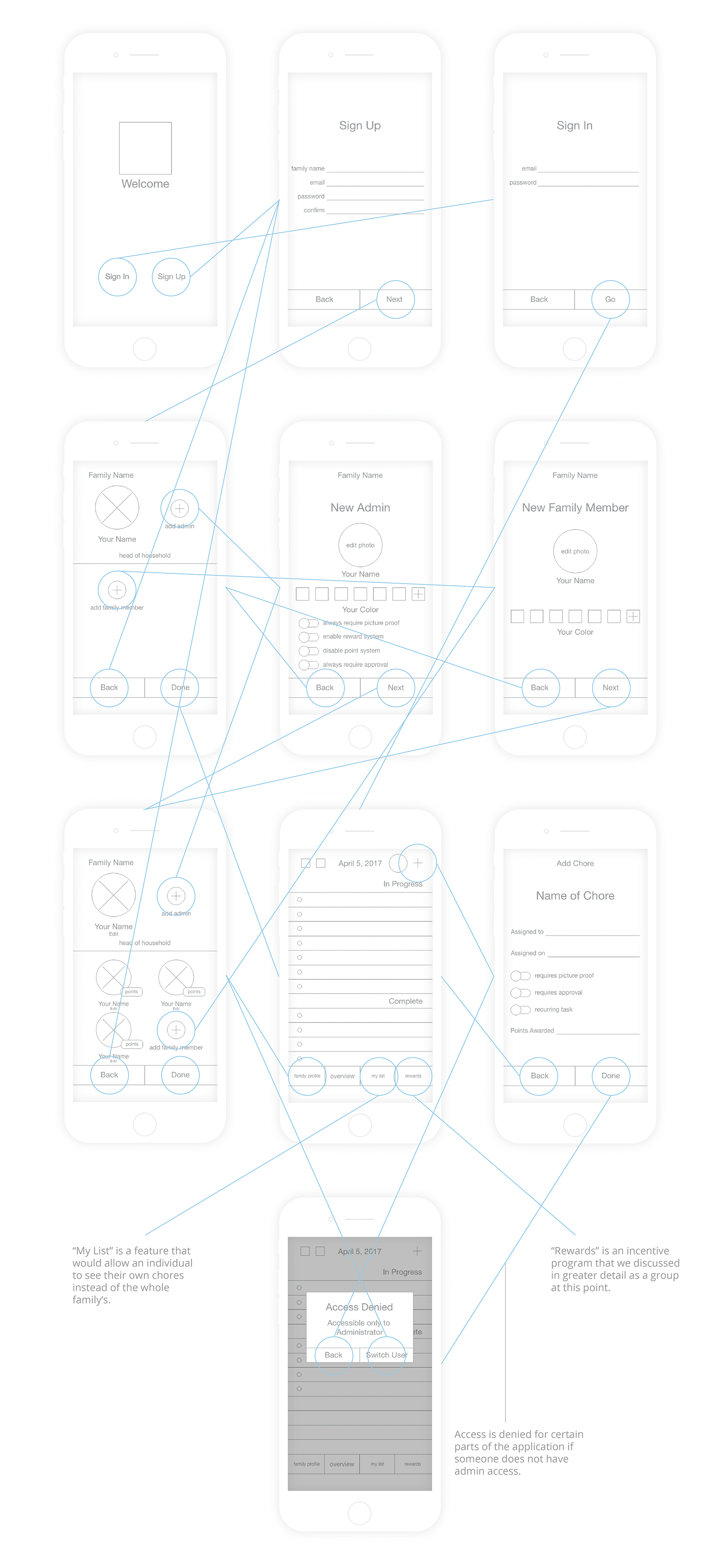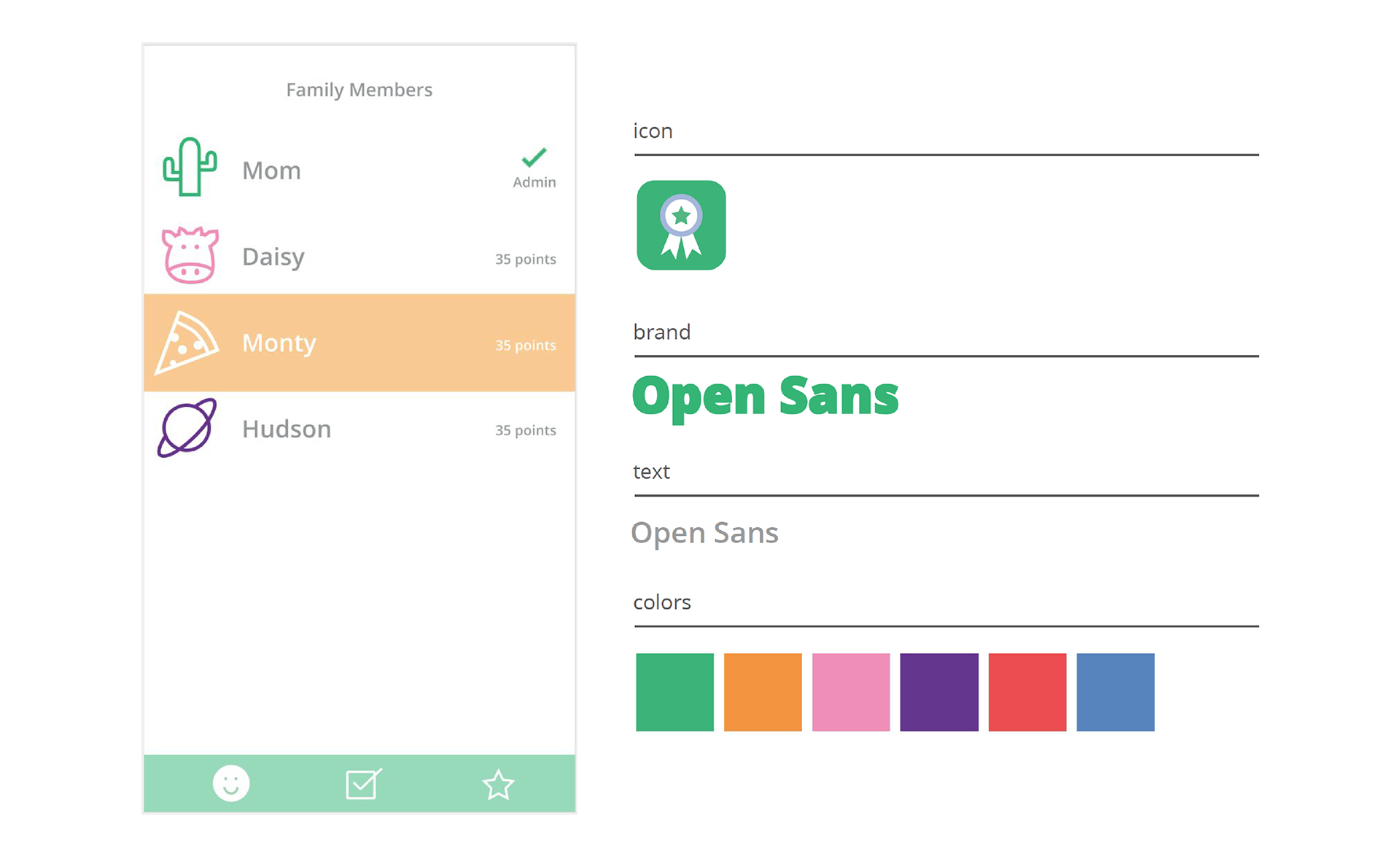 The style guide our group designed followed a kid and parent-friendly, gender-neutral tone. Icons were created for customizability, and a simple interface was laid down.
Users are distinguished based on icon and color. If an orange user does something, it will be highlighted in orange.